Let's talk about some of the largest game publishers!
Over the past couple of decades, video game publishing has grown significantly.
We're talking hundreds of billions of dollars a year in the sale of games for mobile devices, gaming systems, computers, and multiple other platforms where anyone can download and start playing. That dollar figure doesn't even take into account the other revenue streams that games and their players generate on Steam, Twitch, and other gaming portals and social channels.
We've done some digging to uncover the top 10 largest game publishers on earth today.
From app store behemoths Apple and Google to evolving platforms such as Roblox, these publishers actively scout the developer landscape to continually bring new games into their ecosystem and encourage more play from their users.
With big games like The Legend of Zelda, Final Fantasy, and Restaurant Tycoon, you may have heard brands like Nintendo, Square Enix, and Ubisoft once in your life.
Not only publishing games, these publishers also assist independent developers on their journey. So if you're a solo game developer with a finished game (or just a good idea), you may have an opportunity to get your game in front of a sizeable audience with a bit of luck and persistence.
Do you want to learn more about the benefits of working with some of the largest game publishers? Check out "10 Reasons to Work With a Game Publisher ".
Here's our list of the largest publishers as measured by cumulative revenues between Q3 2021 and Q2 2022.
Top 10 Largest Game Publishers
1. Apple (Revenue: $387.54 Billion)
Apple's App Store has been a market leader for years, and it continues to attract more and more business. As of the first quarter of 2022, the store counted 2.18 million mobile apps, with an average of 34,000 new apps released every month.
Among those apps, games are the most popular category.
In fact, more than 80% of all App Store earnings in 2016 came from games. Given the popularity of iOS and Apple products in general, presence on the Apple App Store generates immense exposure (and, for many, success as well).
For example, Clash Royale and Fortnite Battle Royale made over $100 million in just a few short months.
Tim Cook – the CEO of Apple, confirmed that the company has already paid $100 billion to developers since it was established. That's a huge chunk of change going to large and small developers.
Indie developers can always submit their games to the App Store for review. And although the competition is hot, Apple has taken efforts to level the playing field by spotlighting indie games right on the homepage of the App Store in a dedicated section.
That has allowed independent developers to gain instant exposure without having to pay for ads.
2. Google (Revenue: $278.13 Billion)
Even though the Apple App Store rules the market, the Google Play Store actually outperforms it.
In fact, the Play Store has more than 3.8 million apps. This is approximately double the 2.2 million mobile apps available for iOS devices. And, like with Apple, games are the most popular app category on the Play Store.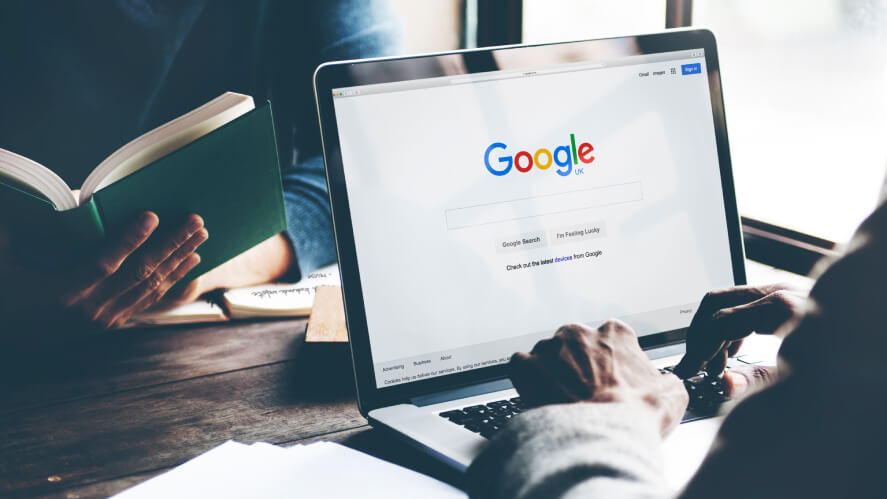 Compared to Apple, Google also logs significantly more downloads overall.
It's estimated that the Play Store earns 70% of worldwide downloads compared to just 30% for the App Store. More games on the platform mean more users are also downloading and interacting with these games.
However, revenue is a different story. The Apple App Store makes twice as much money vs. the Google Play Store. iOS users are spending much more on their apps, earning Apple (and iOS game developers) more cash.
Google encourages anyone to apply to the Play Store and submit an app, including indie game developers.
If you make it on the platform, you may be fortunate enough to be highlighted in the Indie Corner, a dedicated section of Google Play that features games created specifically by indie developers. That'll help find you an instant audience amongst the crowded field of developers large and small.
Apart from Indie Corner, Google also makes specific investments in indie games through programs such as the Indie Games Fund, Indie Games Accelerator, and Indie Games Festival.
Depending on your eligibility, you can apply to these programs to earn cash, obtain mentors, and grow your exposure on Google platforms.
3. Bandai Namco Entertainment (Revenue: $14.69 Billion)
Based in Japan, Bandai Namco Entertainment is one of the largest game publishers and developer powerhouse. After Bandai and Namco merged in 2006, the company was formally established.
Today, it operates multiple regional divisions across the world and owns such wildly popular franchises as Pac-Man, Tekken, Gundam, and Ace Combat.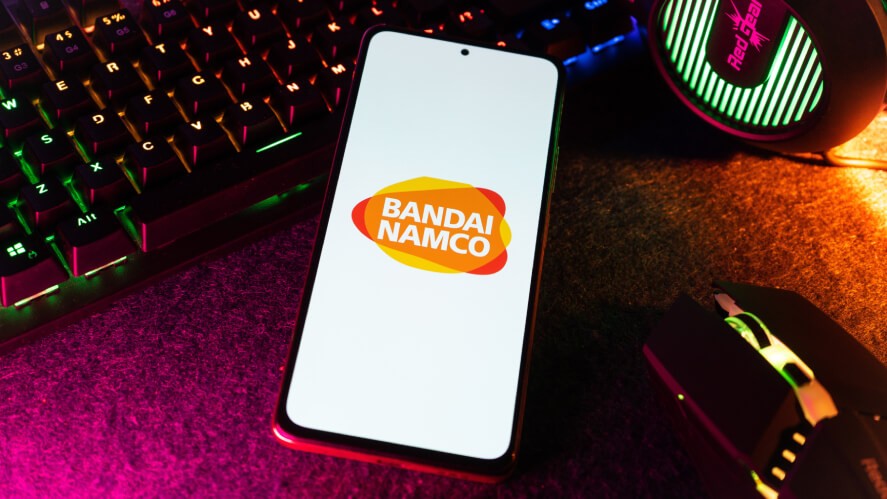 While publishing is the company's primary business, Bandai Namco also operates Bandai Namco Studios, a subdivision devoted to its video game development operations. It focuses on development for handheld systems, mobile devices, home gaming consoles, and even arcade games as well.
In an effort to support independent developers, Bandai Namco Studios established GYAAR Studio in 2021. This is a separate label within the larger firm that solely focuses on publishing indie games created by a small team of young staffers in the company.
The studio aims to publish one title per year.
So while it may be difficult for outside indie developers to receive publishing support from Bandai Namco, the company is at least striving to support its employees while also recognizing the potential of independent games under a new label.
4. Nintendo (Revenue: $14.06 Billion)
Regarding video games, Nintendo is a ginormous monument.
What began with the development of playing cards in 1889 has morphed into a multinational conglomerate and globally recognized brand. Headquartered in Kyoto, Japan, Nintendo supports vital offices worldwide and publishes games we know and love, including Donkey Kong, Mario, Pokémon, and Super Smash Bros.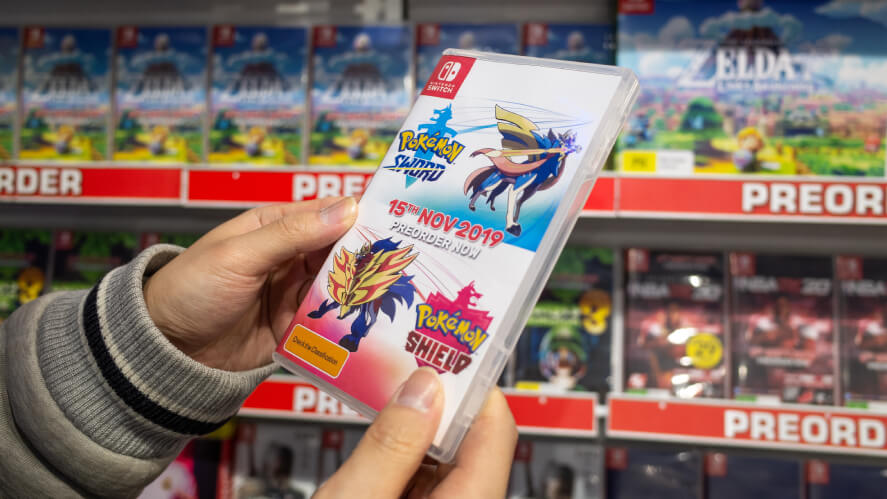 Nintendo produces hardware in addition to video game software, and it has sold more than 800 million gaming consoles to individuals and businesses globally.
Among these consoles is Nintendo Switch, a popular gaming tablet that quickly became Nintendo's fast-selling console. Currently, there are 5,000+ games available on Nintendo Switch, and that number is only increasing.
While Nintendo as an enterprise publishes notably successful games, it has made indie game development a cornerstone of the Nintendo Switch system.
For example, it features a section titled "Indie World" on the My Nintendo Store, where all the independent games for Switch are housed in one easy-to-find place for users who are interested in something more unique.
The company also promotes an annual Indie World Showcase that serves as a platform for announcing the best new indie games coming to Nintendo Switch.
5. Unity (Revenue: $9.27 Billion)
The video game software company Unity Technologies, which has supported game production for almost 20 years, is the creator of Unity.
The company's best-known product is Unity, a so-called "game engine". Developers worldwide use the engine to create 2D and 3D games across 19 different platforms, including:
iOS
Android mobile platforms
Console platforms like PlayStation, Xbox, and Nintendo Switch
Virtual reality platforms such as Oculus, ARCore, and Magic Leap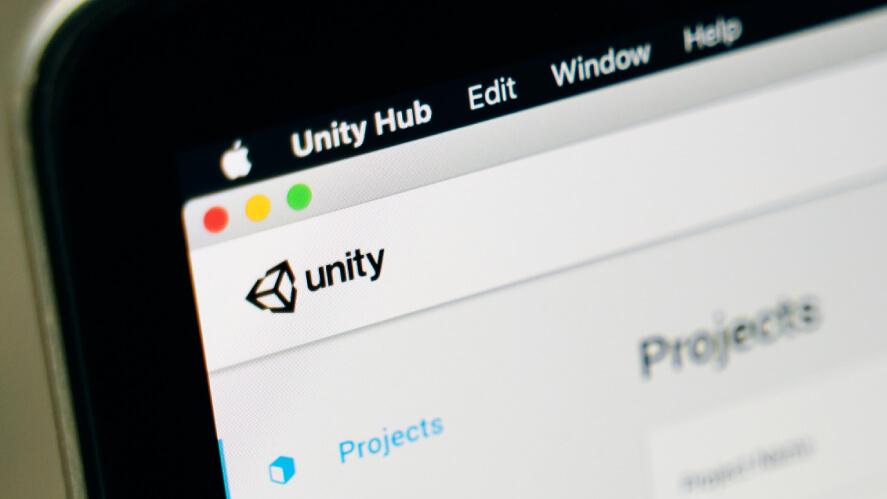 Unity powers many of the games we play daily, whether we are aware of it or not. It's estimated that the platform has been used to create more than half of all mobile games on the market and a majority of the available VR games.
For independent game developers, Unity allows them to actually build an entire game using a single, unified platform. It's considered easy to use even for beginners and comes with a host of features and options that allow developers to truly customize a game and make something that they can then bring to publishers.
Unity has gained so much popularity that it is now utilized in fields other than video game production, including building, architecture, film, and the armed services.
6. GameStop (Revenue: $6.06 billion)
GameStop – a giant in the retail gaming industry – has been a go-to source for gamers to buy, sell, and trade physical games.
With nearly 4,500 retail outlets and multiple global subsidiaries, the brand has held strong ties to gamers around the world looking for something new or different.
Although the company has gained some notoriety in recent years following restructuring efforts and a movie-worthy short squeeze that sent its stock soaring in January 2021, it still occupies a strong niche retail role with its core audience.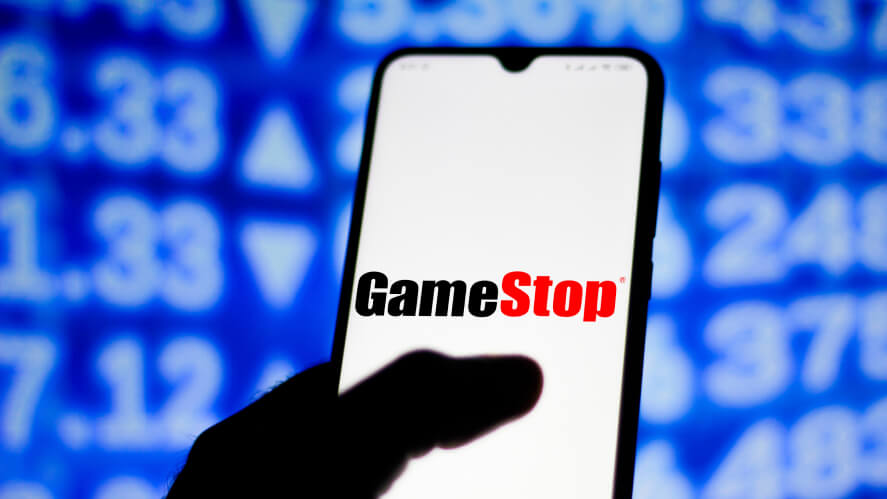 Apart from its core business, GameStop operates a number of subsidiary operations.
Atrix is the company's in-house brand of accessories, such as headsets, mice, and keyboards for gaming consoles and devices. The firm also publishes Game Informer, a monthly magazine available by subscription, and content for GameStop TV, an in-house television network that streams to local stores.
GameTrust Games has also become a larger component of the greater enterprise. Launched in 2016, GameTrust serves as GameStop's own publishing division.
The studio focuses its efforts on publishing both indie and mid-size games. From its founding, GameTrust has staked its claim on making publishing easier for independent developers, and it continues to serve that community today with resources and access to its publishing prowess.
7. Square Enix (Revenue: $2.92 Billion)
Formed in 2003 following the merger of Square and Enix, the combined company has developed into a major entertainment conglomerate in Japan.
Although you may not have heard of Square Enix previously, you almost certainly know the famous franchises it's responsible for, including Final Fantasy, Kingdom Hearts, and Dragon Quest.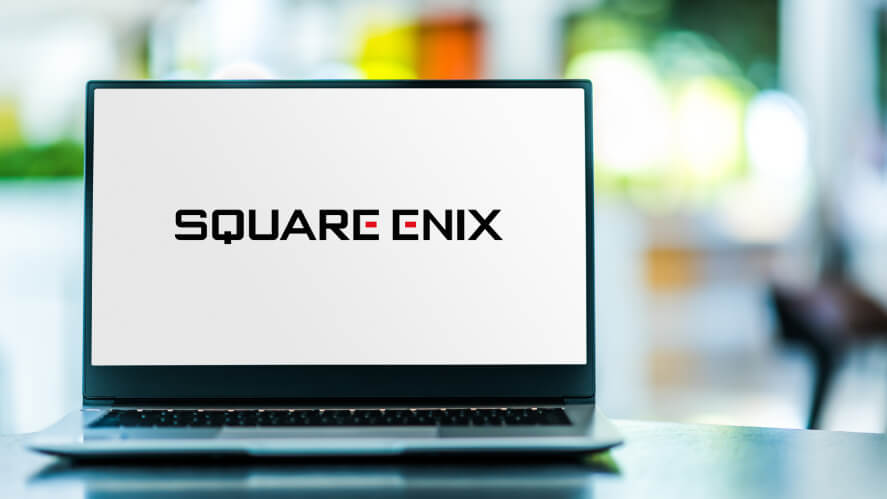 Square Enix has its fingers in a number of different enterprises.
Apart from video game publishing and development (its core business), it also produces and sells merchandise, manga comics, and arcade facilities and equipment. In recent years, the company has also grown its online and cloud gaming divisions into significant business units.
Square Enix has also maintained close ties with indie gamers in the video game publishing industry for many years.
In 2014, its European division launched Square Enix Collective. This business unit served as a way for indie developers to gain access to marketing and sales support from the company while also retaining full creative license and control over their own games.
Square Enix collected less than five percent of revenue from these games, which allowed indie developers to truly realize the profits earned from their creative investments.
8. AppLovin (Revenue: $2.92 Billion)
This Silicon Valley technology company has attacked the mobile landscape in recent years with end-to-end solutions allowing businesses and other video game developers and publishers to find larger audiences and grow the penetration of mobile applications.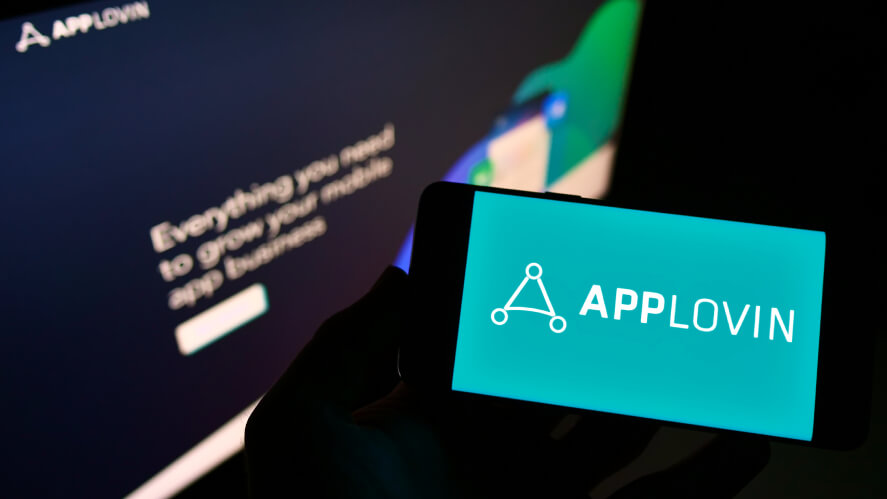 A few years after its founding, AppLovin launched Lion Studios, a subsidiary focused on helping developers publish and promote their mobile games.
The company also invests significantly in large mobile game publishers, giving it a unique perspective on the publishing landscape and key players in video game development.
AppLovin offers a suite of products and services to help developers large and small better understand the mobile app ecosystem and find success in the competitive iOS and Android markets. It's not enough to simply publish a mobile game to an app store and gain instant downloads nowadays.
With smart solutions and proprietary tools, AppLovin helps developers find their way to the top of the pack and further refine, develop, and position their apps for greater commercial success.
9. Netmarble (Revenue: $2.69 Billion)
Netmarble claims it is the "third biggest digital gaming company in the world."
The only Korean company on this list, it has risen to remarkable heights over the past two decades with a number of popular franchises, including Lineage 2: Revolution and Seven Knights.
In 2015, the company also won a coveted partnership with Disney to publish Disney-licensed games. Marvel: Future Fight, Star Wars: Force Arena, and Disney Magical Dice were all successful games produced by Netmarble.
In addition, a game based on the hit Game of Thrones TV phenomenon is slated for release in 2023.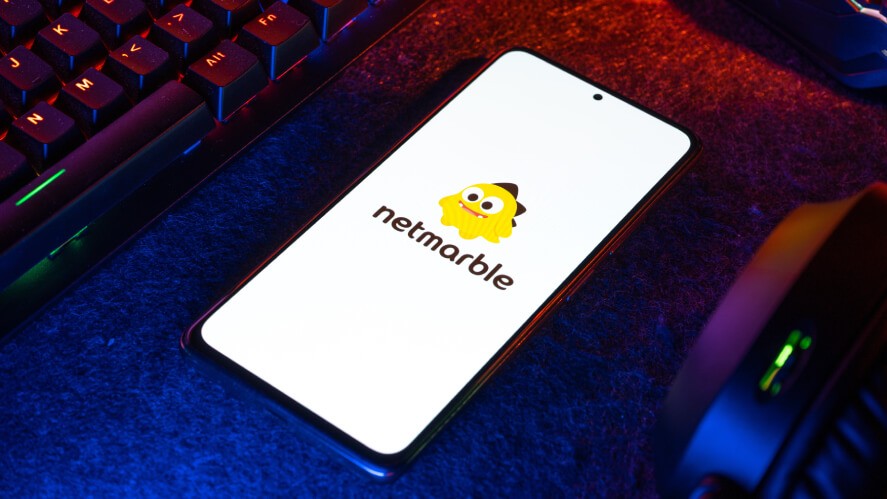 Apart from these globally recognized, high-profile partnerships, Netmarble also works with other developers to find "what's next" in mobile gaming.
For developers of all shapes and sizes, they offer mentoring, business intelligence, and a potential investment opportunity to help mobile games soar to the top of the app store charts.
Anyone with a casual, hypercasual, or otherwise potentially successful mobile game is encouraged to apply for publishing support directly through Netmarble's website.
10. Roblox (Revenue: $2.20 Billion)
Roblox is an all-in-one gaming platform that allows users to both create games themselves and play games developed by other users.
The platform gained impressive traction during the pandemic and now logs more than 54 million daily users around the world. Since most Roblox games are free to play, the platform has grown and drawn a lot of attention, making it achieve 40+ million games as of this writing.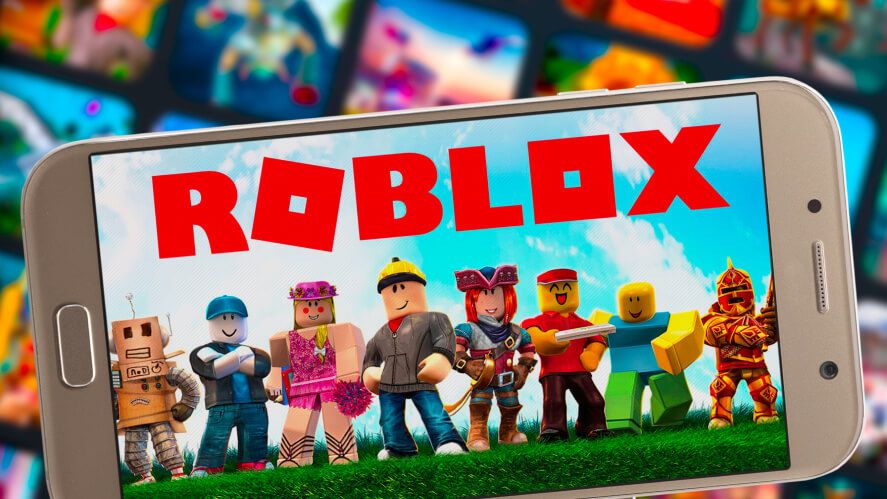 Like Unity, Roblox allows users to create video games from scratch using Roblox Studio—a free-to-use software for both Windows PC or Mac users.
The games are fun and engaging due to the numerous built-in tools and features. So players will indeed find something interesting with all the available options.
Roblox has become the place for independent game developers to come together and strut their talents. The majority of Roblox Studio's 9.5 million developers are minors, and with an estimated 20 million games built annually, there are endless opportunities to find new indie talent and play games developed by independent creators.
If you're a novice game developer, Roblox is a great place to start. With the right development skills, you could even look to monetize certain parts of your game and earn a chunk of the $328 million that community developers have made on Roblox to date.
---
Bottom Line
While these largest game publishers make up a sizeable share of the overall publishing ecosystem, we've barely scratched the surface in terms of the total number of publishers that exist today. And this list will change as the industry develops and consumer preferences change year after year.
While the Apples, Googles, and Nintendos of the world will likely keep pace, smaller studios have risen through the ranks recently to capture their own share of the lucrative gaming industry pie.
For independent creators, these publishers offer a range of opportunities to support their efforts and help them achieve success across platforms.
From mentoring programs and marketing support to investment vehicles and dedicated studios, indie developers do actually have a chance to obtain publishing support from some of these larger platforms.
If you're an indie creator looking for a home for your game, it's worth researching what's offered by these studios and if it works well for what you've created.
While they may welcome indie developers, opportunity can be limited, and you may have to give up creative control in order to obtain a share of the audience they can expose you to. Smaller publishers, like Playsaurus, can often offer more personalized, tailored support that can help your game find success in a particular niche and make it to market in record time.
It's important to weigh your options and make the best decision for you and your game.