So, you're an independent game developer with a great idea for a game that has the potential to really take off. You've spent countless hours programming and designing the game, and now it's finally ready for prime time.
What's next?
How do you actually get the game in front of players? What's the best way to ensure players know your game even exists?
First, you must choose whether to work with a game publisher or go solo (self-publish).
If you choose to go solo, you'll need to do all the heavy lifting.
That includes fully developing and thoroughly testing the game and releasing it onto the market, marketing it, validating it with the appropriate audience, acquiring users, and distributing it as widely as possible.
You'll also need to budget both money and time to ensure your game has an opportunity to be successful.
Many solo developers enjoy the sense of empowerment they earn in going at it alone. On the other hand, some independent developers prefer the benefits of working with a publisher.
So consider the advantages and disadvantages of each approach before making a final choice for you and your game.
That said, here are 10 reasons why choosing to work with a game publisher can be a preferred option.
Top 10 Reasons to Work With a Game Publisher
1. Greater Revenue Opportunities
VG Insights released data showing that the lifetime earnings of an average indie game are less than $4,000.
Can you believe it?
That's right, all those hours of programming and designing only to earn chump change! So, it's unfortunate for many independent game developers that their games are unlikely to earn enough money in a reasonable time.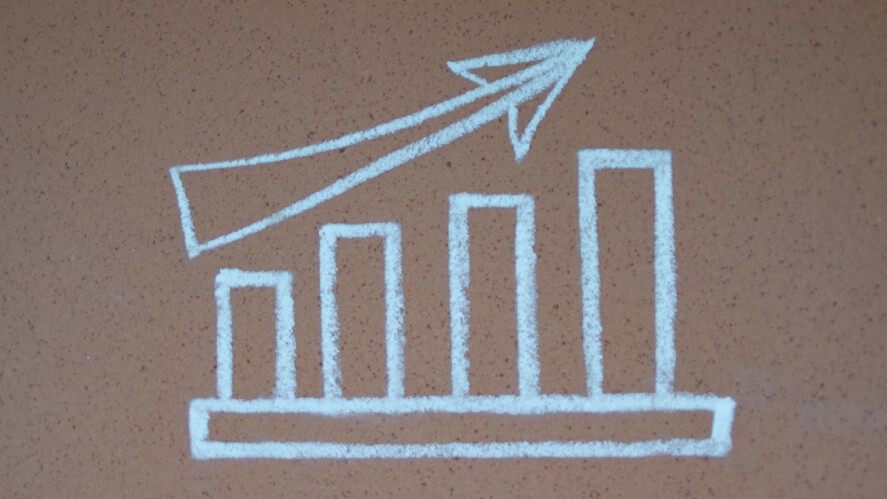 Considering all the blood, sweat, and tears you invest in developing a game, you'll want to ensure that it is best positioned for success once it hits the market.
Going at it alone is a risk.
Not only are you relying on your own time and expertise, but you'll also need to budget for upfront costs to ensure the game is well-marketed and validated.
Sadly, many self-publishers do not recoup the costs they invest. Professional game publishers help take this risk out of the equation.
Typically, publishers will not ask for any upfront costs.
Instead, they accept royalties as a condition of helping to distribute and market your game. That means you can keep more cash in your pocket.
Sure, you won't earn 100% of all revenue generated, but you're still likely to see significantly more income at the end of the day than if you had gone at it on your own.
2. Access to Marketing Lists
When it comes to promoting and scaling your game, bigger is better.
The larger the potential audience, the better chance you have at getting eyeballs on your project and finding success.
Publishers know this well. With every game they publish, they acquire new players and customers.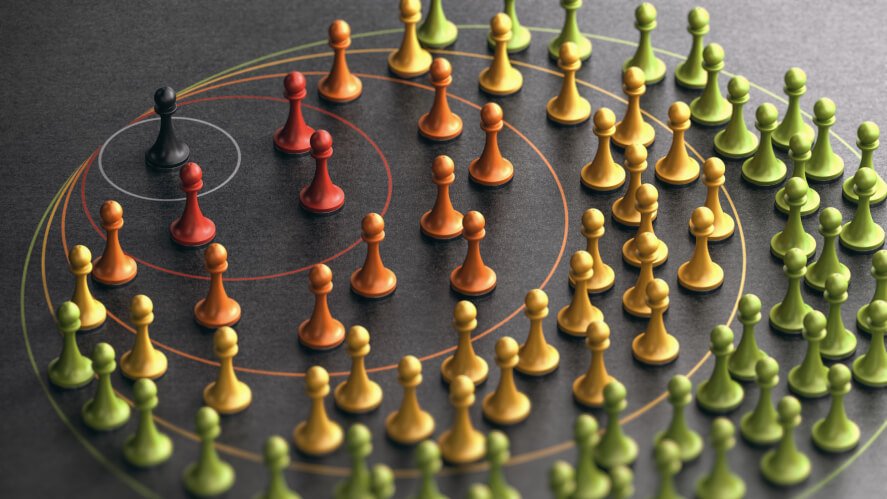 Whether you are fortunate enough to work with a game publisher, such as Activision Blizzard, or smaller, more accessible publishers such as Playsaurus, you'll have access to their full customer database.
Once your game is ready, all they have to do is send one email to their list of existing, engaged players in order for your game to get the playtime it rightfully deserves.
The players that sign up to receive communications already trust the publisher and know their track record. That's instant validation that you otherwise wouldn't be able to earn as easily had you gone solo.
Earning credibility, especially in the competitive world of gaming, takes time and money. By being able to tap into their existing database, publishers give you the boost you need right from the get-go.
Sophisticated publishers will also learn as much as they can about their users and take time to segment them based on their play preferences. This ensures your game reaches exactly the right audience.
3. Professional Expertise
Working with a publisher gives you support, which is arguably the best benefit.
You'll have instant access to a team of professionals available to support you through every step of the process.
They often directly employ engineers, developers, designers, marketers, and PR professionals who each lend their expertise to bring your game to market and sell the heck out of it.
Without this team working on your behalf, consider all the work you'd have to do on your own to obtain the same impact.
You'd have to be your own publisher, marketer, PR agent, and spokesperson.
Publishers can optimize various aspects of your game to increase its appeal to your target market. Plus, they have the expertise to distribute your game in the most effective manner.
It does help to understand exactly what a publisher will be supporting you with before you commit to working with them.
Some publishers, for instance, will be more hands-on and rework specific elements of your game to fit what they think will sell more.
Other publishers will accept your vision as it is and stay away from any design or development work (unless asked), allowing your game to shine in its true form.
4. Insights and Analytics
Working with a publisher doesn't only give you access to human expertise. You also unlock all of their resources, which can only help your game continue gaining traction long after its launch.
One specific area that many publishers now focus intently on is tracking and reporting metrics.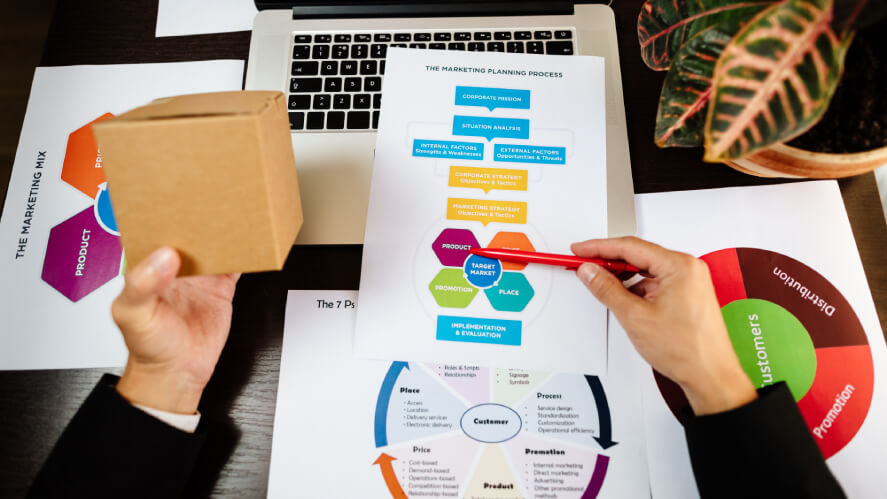 It's important to understand customer acquisition so that you're aware of where your users come from.
Maybe they found your game from a paid digital ad campaign or something as simple as a Reddit comment. Or, perhaps they played other games in your publisher's portfolio and happened to find yours in the process.
In any case, these insights help you to understand how your specific game gains traction (and with what group of users).
If you decide to collaborate with a publisher, you might want to think about bargaining with them upfront in order to obtain these metrics on a continuous basis. That can help you learn more about what aspects of your game is most appealing, helping you ultimately develop more successful games in the future.
5. Mass Distribution
In today's world, it's not as easy as submitting your game to an app store and seeing the downloads roll in.
If you're trying to find success on your own, you have to be persistent. That means applying to multiple platforms, each of which has different submission requirements.
What Steam requires is not going to be the same as what itch.io is looking for.
Publishers know these platforms well and know what it takes to get their games submitted.
In some cases, they will even work with you to tailor specifics about your game to meet the requirements and audience desires of each of the relevant platforms where your game could potentially perform well.
If you're flying solo, it's up to you to do the heavy lifting to learn all the submission requirements and wait and see.
Sometimes, your game may be rejected, causing you to go back and rework your files and applications. It's not worth the time and the risk. The publishers know these platforms like the back of their hands and can package your game up to ensure a seamless distribution.
Smart publishers also know enough about these platforms to understand their algorithms and how they rank and feature games in their massive libraries. You can leverage their expertise to give your game the best shot at getting featured or recommended to as many potential players as possible.
6. PR and Marketing Exposure
Once your game is live and accessible, you'll need to build a following. Typically, that means obtaining media impressions in the right channels.
While cold contacting publications and media outlets can work, it's not a surefire way to get your project featured. It can take up a lot of your time and energy to get a small mention to an audience that may not even be that interested.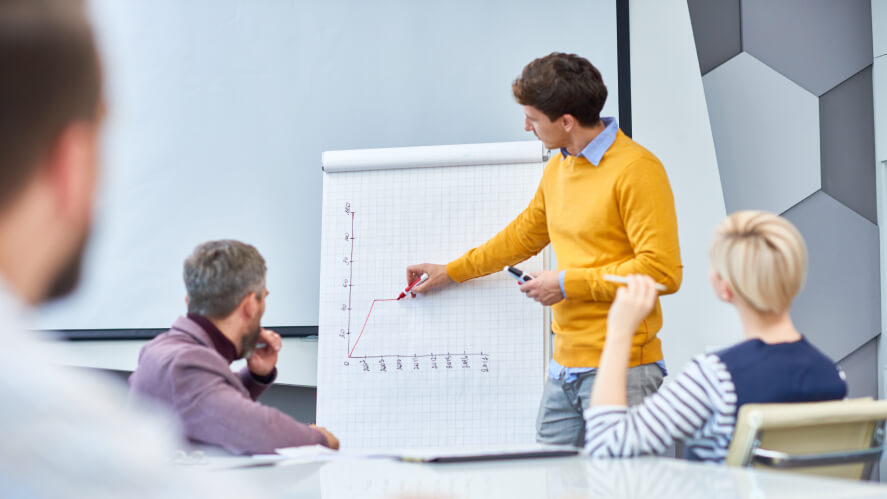 The great thing about working with a publisher is that they already have access to media distribution channels or can support you in that process. Some publishers have outlets and reviewers that they already work with, giving you instant access to people willing to test and talk about your game.
Great publishers will help author press releases and press kits that are designed to generate hype for your game even before it launches.
Many popular gaming websites and outlets monitor what publishers are putting out there and use their games to support their content.
Anything new that crops up instantly becomes a story. And if your game has a publisher's backing, you instantly have credibility as its developer, which can only help as you look to create (and sell) more games in the future.
7. Industry Contacts and Connections
As they say, "It's now what you know, it's who you know."
The gaming world is an intertwined collective of designers, developers, publishers, platforms, and promoters. It's built on trust and relationships, and those connections matter when it comes to getting a game through the assembly line from ideation through to publication and promotion.
Even if you were to create the next Minecraft, it might not get the exposure it rightfully deserves without the help of people who can usher it through the right channels.
Publishers play an important role in that process. Given their experience and position in the industry, they've developed the right contacts and connections that can help your game make its way through the crowded field of indie developers vying for a coveted spot in popular platforms and publications.
When it comes to promotion, publishers also have contacts that'll help you earn exposure.
Some of them contract with testers and/or influencers in the gaming world who can review your game and put our positive messages to help make the initial launch successful.
Before you pick a publisher, it's wise first to ask what type of promotion opportunities may be available and how they plan to support marketing efforts.
8. Testing and Quality Control
You've got your game programmed and confident it's ready for the world to see.
But, the reality is it's not really ready until it's been tested and QA'd. No one wants to play a buggy game; that's a quick way to earn poor ratings and ensure it doesn't see the light of day on popular gaming portals.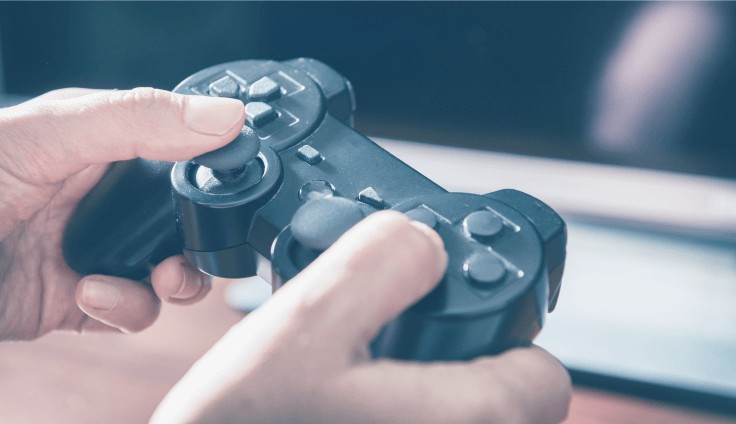 If you plan to self-publish, you'll need to plan a budget for testing and QA costs using a vendor.
Depending on the complexity and how much testing the game need, the cost varies between $5K and $20K. That's money that you will need to the front before the game can even start to earn its first penny.
Those costs aren't necessary if you choose to work with a game publisher.
In the end, the publisher ultimately bears responsibility for the game's quality. As such, most of them offer an in-house team that will perform all necessary testing to be 100% sure that your game is battle tested and ready for play before the first user even hits that download button.
As the developer, you should expect that game publishers may ask you to go back and fix any bugs and upload new versions as a result of QA testing.
9. Legal Support
It's all fun and games until someone gets sued. (Don't let that be you)
When creating a game, your development of characters, names, titles, and other elements could actually conflict with what may already exist in the market. It's important to be sure that you aren't using trademarked or registered words, phrases, or other details.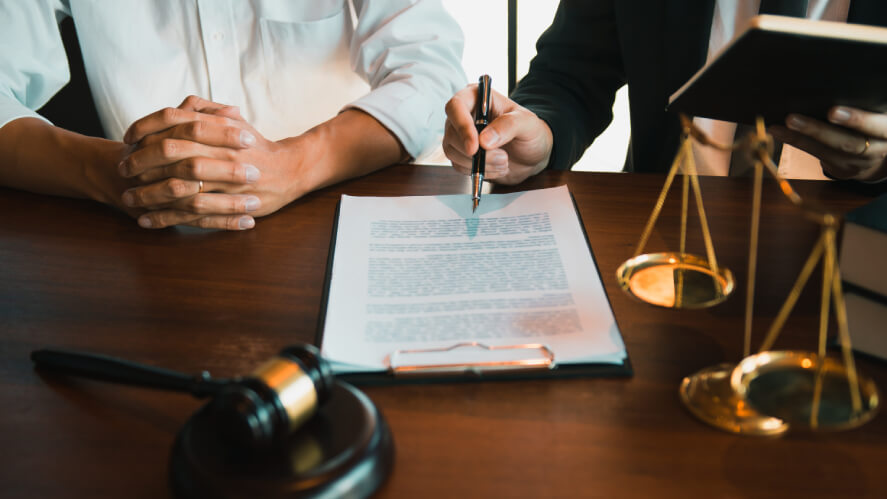 If you choose to self-publish, it's best to seek the counsel of an attorney who has familiarity with the space to avoid an infringement of intellectual property (IP). While this can be a costly exercise, it'll end up costing you less than a potential lawsuit.
As a benefit of working with them, publishers can take on the responsibility of ensuring your game doesn't have any IP conflicts and submitting the appropriate applications for marks and registrations.
They can also support you with IP defenses (if that becomes necessary).
10. Stay Focused on Development
We salute you if you manage to become an authority in both game development and publishing.
Both take seriously hard work and dedication.
For many developers, however, publishing isn't something they're very interested in.
Sure, they want their game to be successful and will get in the weeds if needed to support its success, but expert publishing is a different skill set altogether.
Most developers like to focus on exactly that: game development.
By choosing to work with a game publisher, you can let them carry that burden while you spend more time further refining and developing other games.
Otherwise, you'll end up exerting more effort than you may have bargained for in finding testers, soliciting media features, and other tasks that a publisher could easily handle on your behalf.
---
Bottom Line
In the end, you're the one who publishes your game.
Therefore, take the time to learn your expected responsibilities as a developer before choosing to work with a publisher. Even if a publisher handles many of the details, you will still need to contribute to the game's success before and after it hits the market.
Also, you must think twice and choose the publisher that works best for you. As an indie developer, you may find more success and a better working relationship with more indie-focused publishers like Playsaurus than larger ones that may be too selective and wield too much influence.
That said, the right publisher can assist in making your game playable and appreciated for your development work, which is ultimately what it should be.