Are you interested in a video game design career but overwhelmed by where to start? Don't worry – many video game design courses can assist you at the beginning of your journey.
We'll take a look at the top video game design courses for aspiring game designers, ranging from traditional in-person courses to online Bootcamps and certificate programs.
So, grab your controller and get ready to design games today!
Types of Video Game Design Courses
If you're interested in the world of video games, let's explore four types of game design courses!
1. Traditional in-person courses
Traditional, in-person game design courses offer students the chance to learn the fundamentals of game development and game design principles in an environment with direct access to instructors, peers, and resources.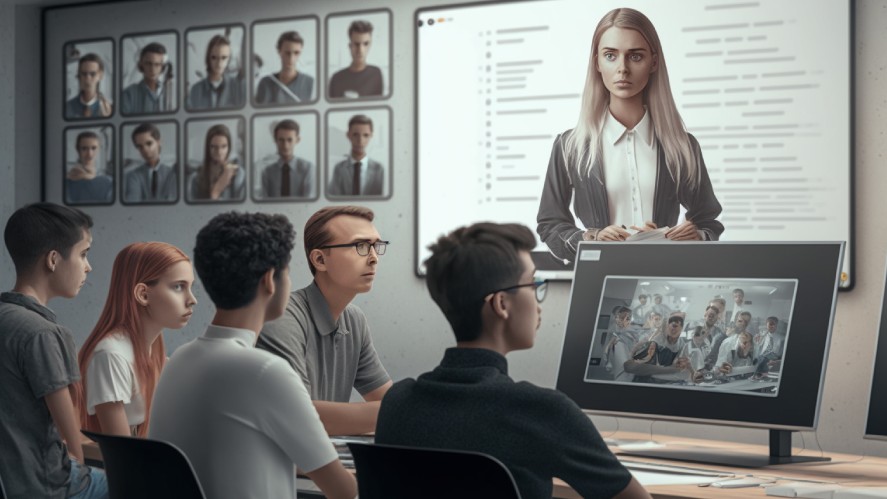 With a more traditional setup involving frequent and regular classroom time, students have the ability to interact with their professor, ask questions and get timely feedback on their work.
This type, of course, is ideal for those looking for a structured approach and the support that comes from participating in a mix of activities like lectures, discussions, projects, and assessments.
2. Online courses
Online courses are an incredibly valuable learning resource for learning game design on your own.
They allow students to access the same instructional practices and materials as they would in a physical setting but with the added benefits of scheduling flexibility and customized learning tools.
Plus, many online courses offer helpful learning materials such as interactive activities, quizzes, and mini-projects throughout the course content.
3. Bootcamps
Bootcamps are a type of video game design course geared toward game programmers and designers who want to dive into game development.
Through intense, accelerated instruction and interactive hands-on activities, these comprehensive game development courses offer an immersive learning experience that covers all the major aspects of game development.
In conclusion, it's a comprehensive program for those who want to quickly master the fundamentals of game programming without having to commit to a longer online game development degree.
4. Certificate Programs
Certificate Programs are an excellent way to acquire game design and development skills without earning a game development online degree.
Because they involve shorter and more focused courses, this provides a concentrated amount of knowledge in the game development field.
Depending on the program, video game design courses range from basic game development to more specialized areas like APIs, Unity, gaming history, computer science fundamentals, game production, and game levels.
16 Best Video Game Design Courses
With so many online video game design courses available, it's difficult to sift through them all and find a course that is actually worth your time, effort, and money.
So, to help simplify things for you, we've rounded up our list of the 16 top video game design courses below!
1. CS50's Introduction to Game Development
Instructor: David J. Malan and Colton Ogden
Cost: Free to enroll
Duration: Approximately 12 weeks, 10-20 hours per week
CS50's Introduction to Game Development covers the fundamentals of game design and development in a variety of genres.
This course provides a comprehensive video game development process overview of popular childhood games, such as Pong, Super Mario Bros, Angry Birds, and Pokemon.
What really sets this course apart is its focus on collaboration and community. You'll have the chance to work on projects with other learners from around the world, share ideas, and get feedback on your work.
2. More C# Programming and Unity
Instructor: Tim "Dr. T" Chamillard
Cost: Free
Duration: Approximately 22 hours of content, self-paced format
More C# Programming and Unity, an advanced-level course that provides a valuable dive into the gaming world.
Taught by experienced instructors from the University of Colorado and with real game development examples, perfect for keen developers looking to practice their C# skills.
3. Complete C# Unity Game Developer 2D
Instructor: GameDev.tv Team, Rick Davidson, and Gary Pettie
Cost: $109.99 ($19.99 when discounted)
Duration: Approximately 18 hours
The Complete C# Unity Game Developer 2D course is the perfect game development degree online to start creating your own 2D video game designs.
You'll learn how to program in C# from absolute zero (with no prior programming knowledge) and create amazing 2D games with the Unity game engine that have both playable demo versions as well as fully functional game files.
With over 100 lectures, 250 supplemental resources, and a step-by-step guide to creating your own game that is easy to follow, it's the ultimate game development journey for beginners!
4. Introduction to Game Design
Instructor: Fran Krause
Cost: Free
Duration: Approximately 6 hours of content, self-paced format
Introduction to Game Design from Coursera is an informative and interactive course that teaches gamers, novices, and aspiring video game designers the fundamentals of game design.
Through thought-provoking lectures and hands-on activities, this course will guide participants through board games, video games, and more.
The great part about the Introduction to Game Design course is that no prior experience with coding or game design tools is needed – just an open mind and enthusiasm in order to become a creative problem solver with core game design concepts.
5. HTML5 Game Development – Lessons and Development Planning
Publisher: Channel 9
Cost: Free
Duration: Approximately 3 hours
Beginning with no coding experience required, this course covers how to plan, develop, and program an interactive HTML5 game and make sure the game is accessible and enjoyable for your users.
Learn everything from game design principles and gameplay mechanics to programming logic and user interface tuning. The course is great for those looking to begin their adventure into the world of game development.
6. Masterclass: Learn from Will Wright
Instructor: Will Wright
Cost: $15 monthly, billed annually
Duration: Approximately 4 hours
Will Wright, one of history's most celebrated game designers, will provide you with his unique insights into game design and key theoretical foundations in this Masterclass interactive online course,
You'll also learn how to apply concepts like narrative, reward structures, and systems thinking, explore game mechanics, and create challenges for players across all levels.
Whether you're a complete beginner or an experienced video game designer, this engaging course will take your game design skills to the next level!
7. Unreal Engine 5 C++ Developer: Learn C++ & Make Video Games
Instructor: Ben Tristem, GameDev.tv Team, and Stephen Ulibarri
Cost: $109.99 ($19.99 when discounted)
Duration: Approximately 30 hours
Designed with beginners in mind, this comprehensive course teaches everything from C++ basics to advanced concepts in a fun and easy-to-understand way.
This course covers the fundamentals of programming and game development with Unreal Engine 5 and provides helpful resources such as lectures, downloadable source code, and community support.
With lifetime access and step-by-step instructions from an experienced developer, you can develop a solid foundation of game development skills that will propel your game design career to new heights.
8. Computer Science for Game Development
Instructor: Doug Lloyd, David J. Malan, Colton Ogden, Brian Yu
Cost: $348 ($313.20 when discounted)
Duration: 6 months (6-14 hours weekly)
Computer Science for Game Development from Harvardx is perfect for video game enthusiasts who want to bring their passions to the next level. It includes fundamentals of C++, other computer science languages, algorithms, data structures, and more.
With hands-on learning experiences under expert instructors, workshops, design challenges, and tutorials, you can take your video game engineering degree to the next level with this course.
9. Become a Game Designer the Complete Series Coding to Design
Instructor: School of Game Design
Cost: $129.99 ($24.99 when discounted)
Duration: Approximately 85 hours
This comprehensive Udemy video course takes you through the entire video game design process, from understanding basic concepts and level design software tools all the way through to 3D game design and video game character design.
Plus, you also get access to several Unity game kits and resources to help guide your learning journey! With this course, you'll be on your way to becoming the video game designer you've always wanted to be.
10. The Psychology of Games – Secrets of Good Game Design
Instructor: Pixelcademy
Cost: $49.99 ($17.99 when discounted)
Duration: Approximately 2 hours
The Psychology of Games – Secrets of Good Game Design course on Udemy is perfect for video game designers looking to improve their skills.
Through video lectures and interactive quizzes, this course will provide you with useful knowledge on user experience, cognitive psychology, design principles, and industry standards.
Especially you don't have to take any notes because of the summary at the end of each chapter. So let's explore the latest tools and trends in video game design while learning what it takes to be an effective video game designer!
11. Game Design Foundations: 1 Ideas, Core Loops, and Goals
Instructor: Brenda Romero
Cost: $25.99
Duration: Approximately 2 hours
In this course, you will explore the fundamentals of video game design, such as developing creative ideas, identifying and developing core loops, designing mechanics, and crafting clear objectives and goals.
Ideal for beginners, this course offers an excellent introduction to game design concepts that could kickstart a video game designer career in no time!
12. Video Game Design and Development: Introduction to Game Programming
Instructor: Paul Robertson and Christopher Acornley
Cost: $39.99 ($19.99 when discounted)
Duration: 2 weeks (Approximately 3 hours weekly)
This course covers what skills are needed, what is game design and development, and the difference between game design vs game development.
You will learn game design theory and principles such as gameplay mechanics, major game programming concepts, rendering, user input, and more. Despite being an introductory course, it also encourages hands-on learning by introducing assessments and an overview of careers in the game industry.
13. Story and Narrative Development for Video Games
Instructor: Dariush Derakhshani
Cost: Free
Duration: Approximately 11 hours
Using engaging lessons and interactive graphic programs, this educational class provides an introduction to the world of interactive graphic and game design.
Participants will be guided through the process of combining graphic elements such as art, movement, dialogue, and scenarios to tell stories in video games.
No matter what experience level one has, this highly accessible class will teach essential skills used in video game story development from start to finish. Moreover, experienced professionals can use it as a refresher course or to supplement their knowledge with practical exercises.
14. Game Design and Development Specialization
Instructor: Brian Winn
Cost: Free
Duration: 2 months (Approximately 3 hours weekly)
Game Design and Development, offered by Coursera, is a comprehensive specialization that explores the difference between game design and game development.
This specialization covers all aspects of game design, from narrative to mechanics, and game development, including 2D and 3D programming. In addition, the course emphasizes the difference between the two disciplines, allowing learners to understand both key aspects better.
15. C# Programming for Unity Game Development Specialization
Instructor: Tim "Dr. T" Chamillard
Cost: Free
Duration: 5 months (Approximately 7 hours weekly)
With Coursera's Programming and Unity Game Development specialization, gamers will learn how to program in C# and use the Unity game engine. They'll explore fundamental topics, such as Unity 2D and 3D game development, UI design, particle effects, and more.
After completing this course, participants will have mastered the skills needed to become adept programmers and game designers. Through exciting lessons, you'll better appreciate game design concepts while having fun along the way!
16. The Ultimate Guide to Game Development with Unity
Instructor: Jonathan Weinberger
Cost: $99.99 ($17.99 when discounted)
Duration: Approximately 36 hours
Whether you are a novice or an advanced video game designer, this course provides an in-depth dive into how best to utilize Unity software for your video game development.
From project ideas and coding in C# to design, debugging, optimization, deploying, and more, you'll gain all the knowledge you need to become a video game master.
6 Best Major For Video Game Design
What is the best major for video game design, you may ask?
With the global gaming industry worth over $220 billion, it's no surprise that more and more students are choosing to major in video game design.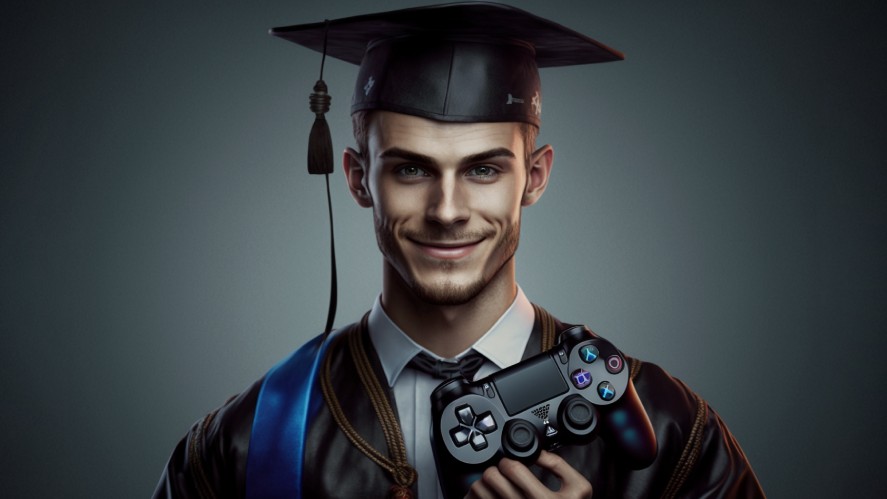 If you're curious about the statistics and salary in the game industry, check out "How Much Do Game Developers Make".
That said, we'll explore the top six majors for video game design and provide you with all the information you need to make a decision.
If you are looking for the perfect major that combines creative design, coding skills, and business acumen, you should look no further than SCAD's B.F.A. in interactive design and game development.
With this degree, entry-level game design jobs are easily within your reach – from designing immersive gaming worlds to creating advanced game mechanics on a professional level.
SCAD will provide you with the foundation of knowledge as well as extensive hands-on learning experiences that focus on developing strong gaming portfolios.
The Bachelor of Arts in Game Design is a perfect blend that equips students with design theory, game design principles, and game development concepts to become game industry professionals.
With hands-on experience through game design internships, graduates can confidently join the game industry with the essential foundational skills.
As part of their degree, students also complete courses covering game production pipelines, game engines, arts, the foundation of math and science, and prototyping game components and designs on a large-scale project.
A game design major from RIT provides the perfect opportunity to dive into the world of game development and become a gaming expert.
This interdisciplinary program focuses on game design, production, game technologies, and game theory. Students learn how to develop game designs and concepts, create compelling game stories, and program game architectures while developing their own game design portfolio.
In addition to an understanding of game industry practices and technology, graduates also possess advanced skills in critical thinking, creative problem-solving, collaboration tools, and techniques.
USC's major provides a comprehensive foundation in video game design philosophy, principles, and cutting-edge methods and technologies to create innovative, immersive worlds.
The program offers computer science classes to teach coding fundamentals, studio classes with hands-on experience programming games, narrative design and game mechanics classes, and specialized courses such as interactive design for gaming.
With world-class faculty leadership that balances creative thinking with technical know-how, this major certainly prepares you for a unique challenge that has huge potential rewards.
Interested in turning your creativity and tech-savviness into a career? A Bachelor of Science in Game Design major at Full Sail University offers the ideal combination of education and hands-on experience that can help you make your big dreams become a reality.
By specializing in core programming areas such as game mechanics, game balancing, and the ability to work in a professional game studio environment, you'll have the opportunity to bring cutting-edge games to life.
The Bachelor of Fine Arts in Game Development major provides a hands-on education that covers advanced topics like game engine technology, game-level production, art principles, mobile UI/UX, and interface design.
By graduation time, each graduate is well equipped with the necessary skills to become a successful game developer – from small studios to multinational companies. That said, you may want to work with a game publisher to publish and promote your game easily.
Conclusion
In conclusion, video game design courses can offer invaluable support and direction in building a strong foundation for a successful game design career.
Now is the time – put those skills to work, and get involved in designing innovative video games with the best available resources!