Idle games are becoming more popular with the gaming community, being developed with diverse scripts to attract more gamers and enhance retention rates.
If you want to know more about idle games, let's get started by learning about the definition as well as the history of this game genre.
What Is An Idle Game?
Regarding definition, an idle game is a type of video game – incremental games, also called tap games, clicking games, or clicker games.
People need to do simple actions such as clicking on the screen to earn money in a game.
To be more specific, idle games require no constant attention, especially since the game could sometimes run actively.
The concept of "idle" means that people do not always have to interact with games.
Instead, after players had done some manipulation, the game could run with the same movements without attention from gamers, which is ideal for playing flexibly.
Origin and History of Idle Games
Back to the origins of web-based "clicker" games, Cow Clicker is one of the pioneers that developed on the Facebook platform in 2010.
Particularly, Cow Clicker is an incremental idle social network game launched by Ian Bogost. This is a deconstructive satire of social games, playing by clicking on the cow every six hours to earn money.
A premium currency is adopted in Cow Clicker, known as "Mooney", used to purchase more types of cows and pause waiting time which lasts six hours between clicks.
Over time, the idle games experience an evolution by changing from simple clickers to complex simulations. AdVenture Capitalist (launching in 2015) succeeded in being a browser game that could be played on many platforms instead of solely Facebook as other previous games.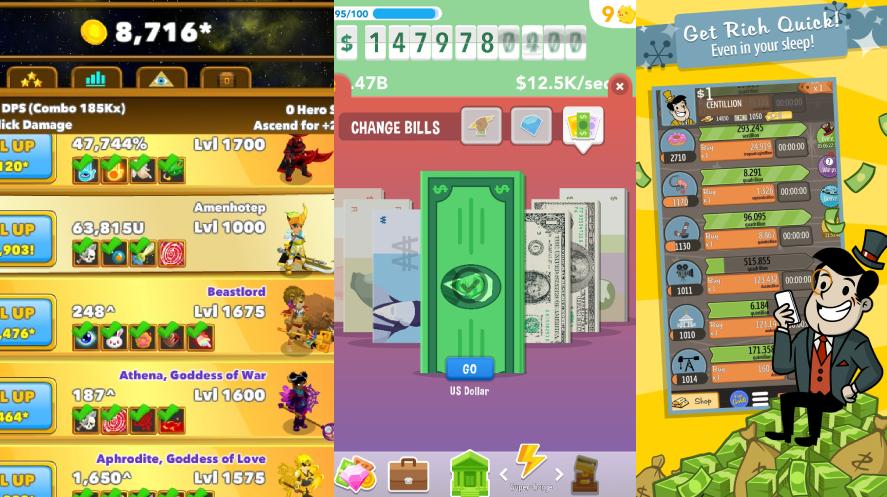 AdVenture Capitalist is also among the first games that calculate the offline progress times to charge outcomes for players. This is different from other browser-based idle games only played in the browser window.
After that, mobile platforms emerged as a breeding ground for idle games. The first game that succeeded on this platform was Make It Rain (2014, by Space Inch), yet the idle elements were constrained, evident by requiring check-in before playing.
In the next year, streaming games like Clicker Heroes, developed by Playsaurus – an idle games publisher, boomed on Stream distribution platforms, marking certain locations in-game maps.
Idle game quickly becomes a classic game with several title games, namely Sandcastle Builder (2013, by Eternal Density), Time, Sharky Clicker (2014, by Cirr), Crank (by FaeDine), and Kittens Game (2014, by Bloodrizer).
Why Do People Play Idle Games?
The outstanding feature of the idle game is the appeal of passive progression, offering a relaxing gaming experience that enables players to leisurely delight the game with some psychological satisfaction, includes:
User-friendly: The gameplay is designed to be accessed easily, requiring minimal effort from gamers. So, the player could advance in the game without a particular skill.
Sense of achievement: An idle game typically includes a cycle of upgrades, where users gather resources to achieve new elements and mechanics. Progression of new levels demonstrates the success of the player's endeavor, creating a sense of accomplishment.
Relaxation: Intense concentration is insignificant to earn new rewards, which is an excellent solution for relaxation gaming.
Addictive: The persistent feeling of advancement and reward could create a strong addiction, inspiring players to continuously discover further accomplishments.
Social interaction: Numerous idle games incorporate a social dimension, putting the player's progress into comparison with other rivals, producing competitiveness and social allure.
So, why do people play idle games?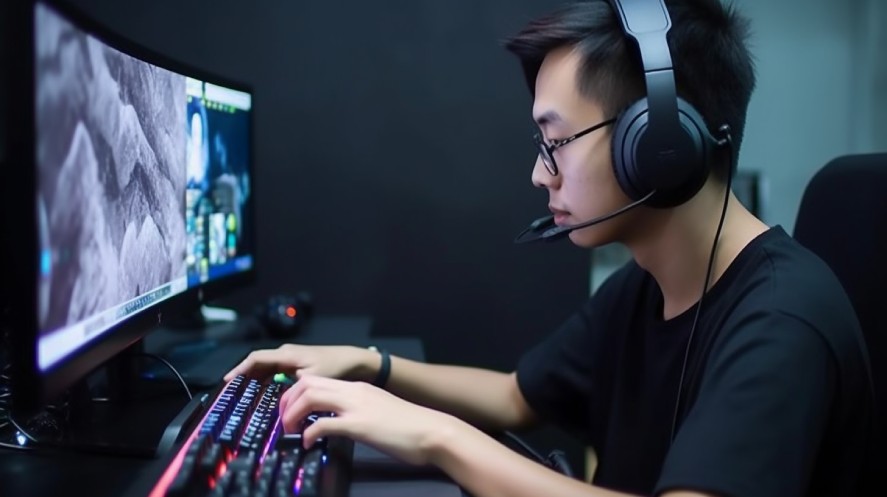 It can be seen that the remark factor could be the relaxation aspect. Some game genres attract people by their intense competitiveness, yet what happens if players just want to have fun while playing games?
Idle games are the best solution for this phenomenon – a game where people can experience no complicated missions. All they have to do is enjoy the game and take a break.
Successful Examples Over the Years
Here are some successful examples of idle games!
1. Early Successes "Cookie Clicker" And "Clicker Heroes"
Cookie Clicker is among the earliest and most popular idle games that have been published.
Learning about the rules of play, the currency for this game is a cookie, which could be collected by clicking on a giant cookie. The earned cookie could be used for upgrading or investing in automated cookie production.
On the other hand, the role-playing game (RPG) element has been incorporated into Clicker Heroes.
Accordingly, players would defeat monsters by clicking on them and then collecting gold. Until reaching a specific budget, people could hire their heroes and upgrade gradually.
At this time, the hero could defeat the monster automatically.
2. Transition to Mobile: "Adventure Capitalist" And "Kittens Game"
Adventure Capitalist is marking the successfully adapted capitalism-themed gameplay for mobile devices.
Taking part in this game, people started with a small territory and then gradually expanded their empire.
On the other hand, Kittens Game operates as a village stimulation text game.
People must manage their resources to explore new technologies when joining this game. The game offers a wide range of buildings, technologies, resources, and upgrades.
3. Innovation in Gameplay: "Realm Grinder" And "A Dark Room"
Realm Grinder is another idle RPG game that requires collecting money to optimize your territory.
The wealthy kingdom will be built from a single farm. Of which, people have to choose between a variety of factions with their gameplay style.
A Dark Room is an open-source text-based RPG in which the player awakes in a dark room constrained by only light and fire.
After that, gamers must earn money, communicate with strangers, and discover the world.
4. Mainstream Breakthroughs: "Idle Miner" And "Idle Apocalypse"
When it comes to Idle Miner, players adventure with a journey to conquer the world in the well-known, thrilling simulation game.
The game also requires effective control of resources to boost the empire's economy, hiring a manager to automate workflow.
Idle Apocalypse could be explained as an apocalypse simulator game that involves cult managing, demon summoning, and champion smashing idle game.
In this game, people need to collect substances and discover new free spaces, characters, and buildings.
Development of Idle Games
Regarding the development of idle games, several factors could be taken into consideration.
How to Develop an Idle Game?
Like other mobile games, Idle games need an innovative idea with specific concepts. Core mechanics could be a collection of monetary upgrades and automation.
Next, a user-friendly interface is preferred to attract more people. Besides, the cutting-edge design also decides retention rates and game development paths.
For art and sound, requirements of gathering and creating stunning graphics and audio assets that match themes. This element could also enhance the game experience, providing a more interesting game.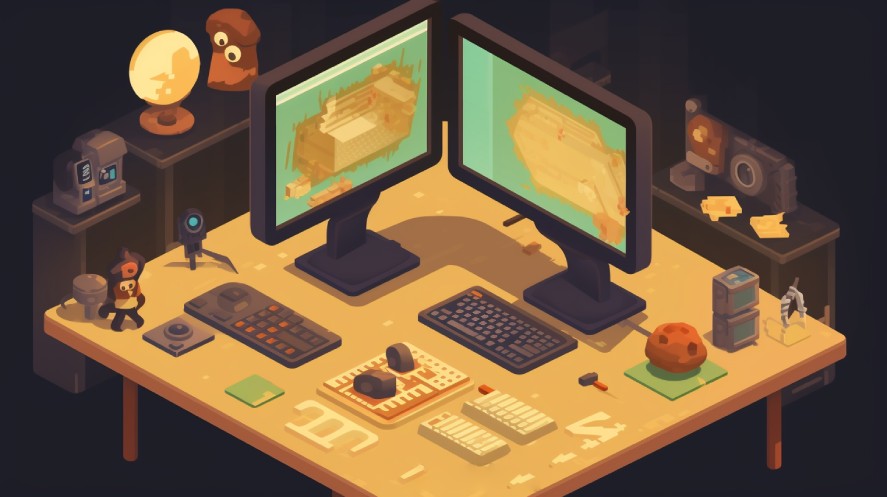 Finally, regarding coding, using appropriate programming languages and frameworks could limit errors, completing the final game version.
The Idle game was launched with the primary feature of getting money and upgrades idly when players could leave the game run by itself with modest interaction.
This principle is adopted for numerous games that have been designed under this genre of games.
Technical Considerations
As for technical considerations, there are three factors that people have to notice about idle games.
Code languages such as C++, HTML5, JavaScript, and Python are commonly used in idle games. Javascript is considered the most popular and effective way for this programming.
Idle games can be created for PC, iOS, Android, web browsers, and mobile app stores.
Moreover, the developers also use Photoshop and FL Studio applications to create assets for this game genre. These tools design appropriate visual elements, music, and sound, which are crucial for games and play an important role in player satisfaction.
Balancing Gameplay and Progression
The equivalent between gameplay and progression decides the degree of engaging and enjoyable gaming experiences. Balancing progression could prevent the game from being too challenging or too easy to play.
Particularly, in case the system progresses too fast, it could be difficult for players to follow. In contrast, the slow one could be boring due to repetition.
Publishing Idle Games
Like any other game genre, it's still important for idle game developers to work with game publishers to publish their games.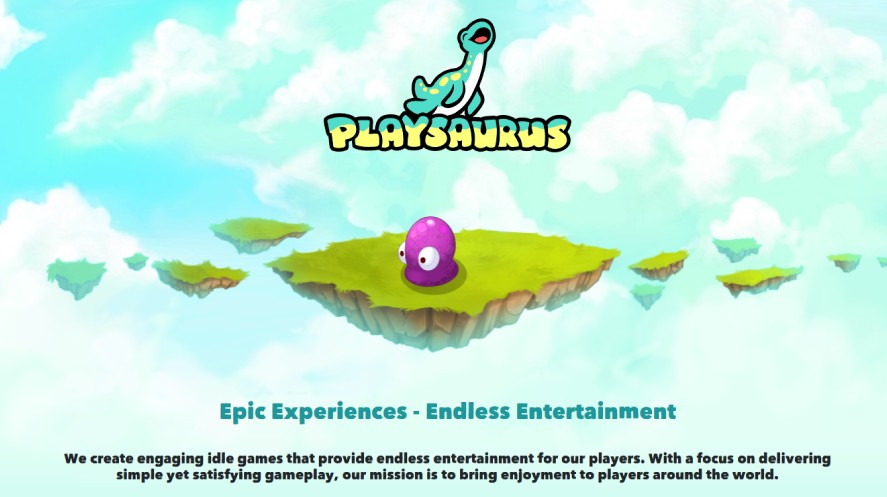 Depending on the target audience and development resources, idle games are published on several platforms, such as:
Web browsers: Platforms, namely itch.io, Kongregate, etc., host web-based games that people can play directly on browsers.
App mobile: Applications such as App Store (iOS) and Google Play Store (Android) are productive to reach many mobile users.
PC Gaming: Gaming platforms, namely Steam and Epic Game Stores, also allow players to update and play idle games automatically.
An idle game often offers various monetization strategies to generate outcomes while providing players with a free-to-play experience, namely ads, in-app purchases, and premium versions.
On the other hand, to publicize an idle game, game developers receive support in terms of marketing and distribution to enhance the audience base.
The final objective of game publishing is a player base with large community engagement.
Conclusion
The distinction of idle games creates a specific target customer base.
Thus, idle games could have lasting appeal and potential future in the long term, even with fierce competition in the gaming industry.
Idle games are likely to continue finding their niche among different genres, adding value to the gaming industry due to their accessibility and creative possibilities.