As an indie game developer, you might have to control almost all the tasks to bring your game vision to life. One crucial decision in this process is choosing where to publish indie games.
Since there are massive platforms, careful consideration ensures your game reaches the right target audiences and stands out among other titles.
Choosing the right platform for your game publishing is a complex task that requires a lot of analysis, such as revenue share, price to publish, available game genres, platform requirements, and so much more.
In this article, we've summarized all the necessary information with a list of the top 10 platforms to publish indie games and make them stress-free.
Why Platform Choice Matters?
Choosing the right platform for your game is like choosing the perfect soil for growing plants.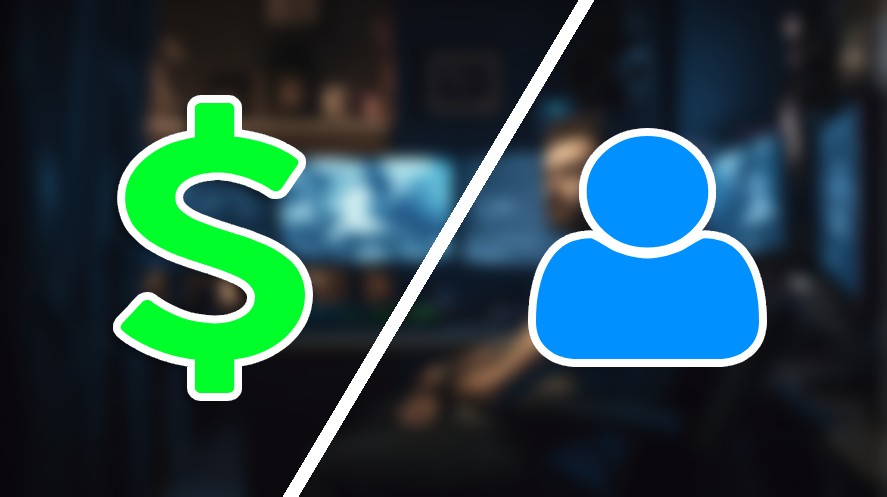 Since each platform offers a different environment and audience, capturing all its related factors can help you reach its potential for your game's success.
1. Audience Reach
First, choosing the right platform helps you reach the right target audiences.
Each platform has its particular audience group, so knowing your audience's characteristics, such as ages, interests, and behaviors, can guide you to the right destination.
2. Revenue Potential
Second, revenue potential should be prioritized when choosing gaming platforms. After long hours working in indie game development, you want to ensure that players will receive your game well and gain sustainable revenue.
As a result, evaluating the revenue shares and fees between different platforms and choosing the best platform can help you gain your financial desires.
3. Marketing Leverage
Last, think about the marketing leverage.
Different platforms often come with different promotional opportunities. If you take full advantage of the platform's resources, you will increase the game's visibility among players while saving your time on marketing efforts.
Criteria for Selecting a Platform
When selecting the perfect platform for your indie game publishing, you must consider several criteria.
1. User Base
First, the user base is the key that you should consider.
As the size of the platform's users can affect the visibility of your indie games, choosing the one with a huge fan base can increase your game's reach.
However, it is not just about the size; selecting the user base that most aligns with your game will help you gain more recognition and success.
2. Revenue Share
Second, you should consider the revenue share offered by a platform.
To be more specific, you must evaluate how much of your earnings will be retained by the platform and select the platform that raises your financial ability.
3. Development Tools and Resources
Third, many platforms have the development tools and resources that can help you gain indie game success.
So, as an indie game developer, you should choose the platforms with the necessary tools to facilitate the game's success.
4. Community Support
Last, community support can impact your indie game's success.
As a platform with an active developer community can give you valuable insights and support, you can use these to improve your game and gain recognition among players.
Check out this "What is an Indie Game?" to learn more about this characteristic of video games.
10 Best Platforms to Publish Indie Games
To help you select the best platforms to publish indie games, we've compiled a list of the top 10 platforms below!
1. Direct Website Distribution
Self-publishing your indie games on your website allows you to take over all the related aspects. Although it seems like a difficult task at first, it can be a rewarding experience if you know how to do it right.
As a self-publisher, you can control all your game's pricing and marketing strategies. You can test with different pricing models and promotion strategies and choose the best-suited. Also, this approach allows you to retain almost all of the game's revenue.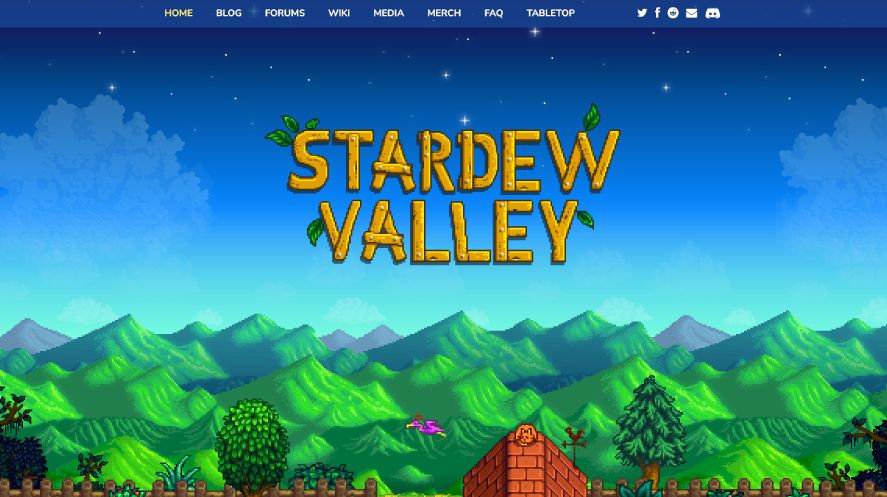 When you publish indie games on the website, you can flexibly adjust how the game is presented to the audience. With various available templates and customization options, you can create a game website that reflects your style and the game's theme.
Publishing your own indie game on a website means you should utilize eCommerce platforms to ensure secure transactions. To achieve this, you can integrate secure payment methods within the platform, allowing players to process transactions securely.
Price to publish games: $100
Revenue split: 70/30
User base: over 100 million users
Publishing indie games on Steam means you have the opportunity to expose your games to a global audience. As more than 100 million people are in this community, you can potentially reach your target players and gain enormous success.
On the other hand, a large community means high competition, which means you have to struggle to stand out among many game titles. If your game has low quality, it is no surprise that it gains less recognition.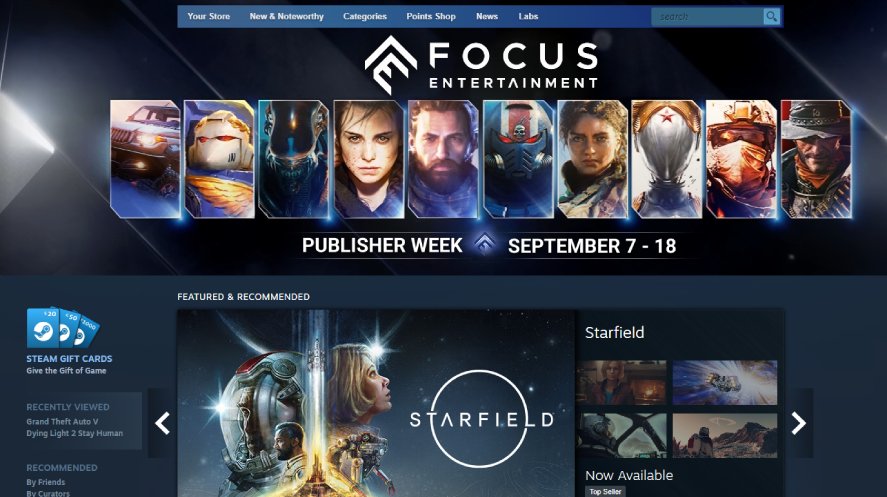 When you publish indie games on Steam, you will need to choose between two options: Steam Direct and Steam Greenlight.
While Steam Direct allows you to publish a game after paying a fee, Steam Greenlight lets users decide which game will be published on the platform.
Steam Direct is a good option if you're well-prepared for the game's quality and budget. Otherwise, if you want the community to be involved in your game development, Steam Greenlight might be a better choice.
Price to publish games: $100
Revenue split: 88/12
User base: over 230 million users
When it comes to selling indie games on PC, Epic Games Store is a reliable option.
Like Steam, this platform lets you publish your indie game for $100. However, several basic requirements exist, such as quality and content checks before publishing.
If you publish the game on the Epic Games Store, you will receive 88% of the revenue for the game to be sold. Moreover, this ratio can increase to 100% if you set up your own or a third-party payment solution, which is a great deal.
Another advantage of using the Epic Games Store is accessing Unreal Engine integration and developer resources to create high-quality games. As Unreal Engine is known as one of the most visionary creation tools, you can make your imagination come true.
Epic Games Store also has a program called Epic First Run. This program allows publishers to retain 100% of their game revenue for the first six months if they publish indie games exclusively on the store. While this is a great deal, indie game developers should consider carefully before commitments.
4. Console Platforms (PlayStation, Xbox, Nintendo)
Price to publish games: varies based on developer program
Revenue split: from 70/30 to 85/15
User base: over 100 million users
Besides the above options, publishing games on console platforms such as PlayStation, Xbox, and Nintendo can also be an excellent option for indie game developers.
However, publishing games on the console platform is tricky because it requires understanding each platform's submission process, certification, and associated fees. As a result, you have to follow these procedures strictly to ensure your game meets the platform's standards.
Since each major console platform can access different target audiences, you should tailor games to serve particular player groups.
Moreover, if you can leverage the unique features of each console platform, you can enhance players's experience, thus attracting more and more players.
5. Mobile Platforms (App Store, Google Play)
Price to publish games: Google Play charges a one-time fee of $25, while App Store charges $100 annually.
Revenue split: Google Play splits 70/30, App Store splits 70/30 for one-time payment apps, and 85/15 for subscription apps.
User base: billions of users
Due to the large user bases of Android and iOS devices, indie game developers can take full advantage of reaching a massive audience base on the App Store and Google Play.
However, standing out on these platforms can be tricky as several other titles distract players' attention.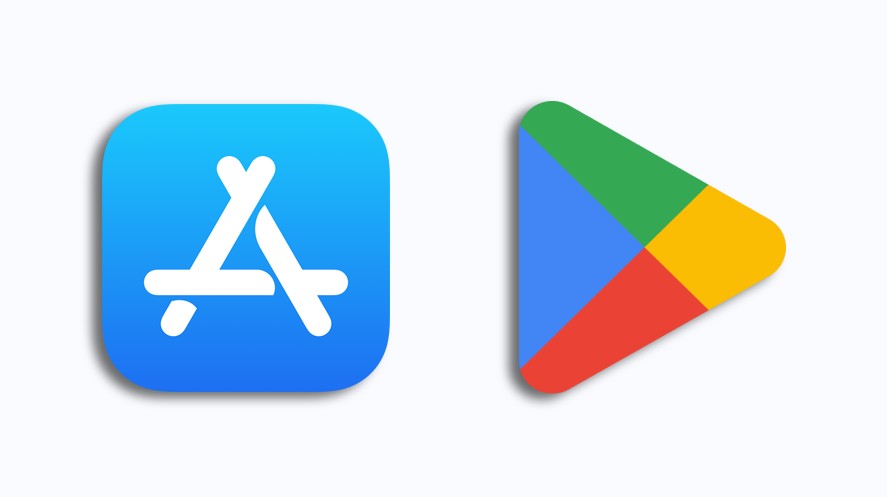 As a result, you have high-quality games and must prepare good planning and marketing strategies to boost your game's success.
The App Store Optimization (ASO) is one of the ways for you to achieve the game's success. By optimizing titles, descriptions, and keywords, you can improve the visibility of your game in the crowded marketplace.
Publishing games on mobile platforms means you have various ways to monetize, such as in-app purchases, subscriptions, and in-app ads. Then, think carefully and choose the methods that best suit your game.
Price to publish games: Free
Revenue split: adjust based on your wish, ranging from 70/30 to an even 100/0 split
User base: 13.7 million visits a month
It's not an overstatement to say Itch.io is heaven for indie game developers. This platform is known for its huge indie game developers community and their passion projects.
By joining this online home, you can upload your game without any costs and control the pricing, the game page, and the split rate.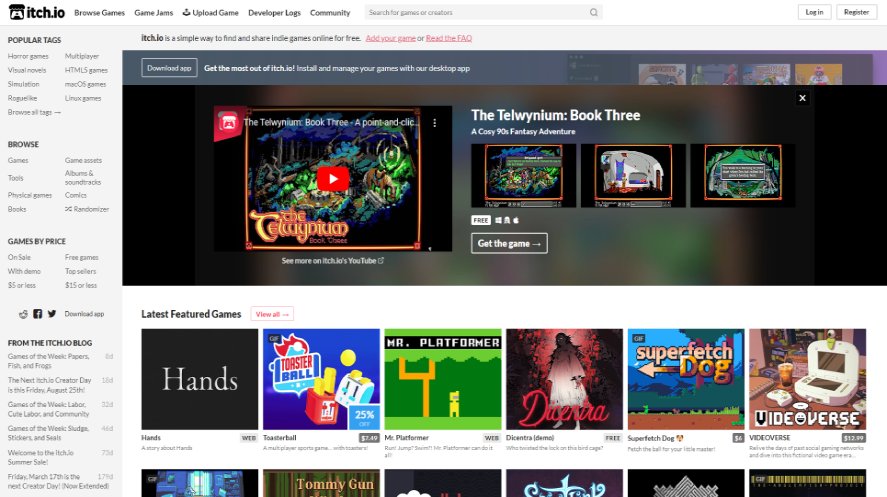 That said, buyers can pay any amount they choose, and you can set the minimum payment amount for your creations.
While free, this is a good platform for showcasing your game within a curated indie game community, receiving feedback, and making progress.
Price to publish games: Free
Revenue split: 70/30
User base: N/A
GOG has been famous for its commitment to DRM-free content, making it an appealing platform for developers and players.
GOG aims to cater to players seeking classic and niche games that might not be readily available on other platforms. As a result, developers have a chance to showcase their creations to audiences who are passionate about gaming history and diverse genres.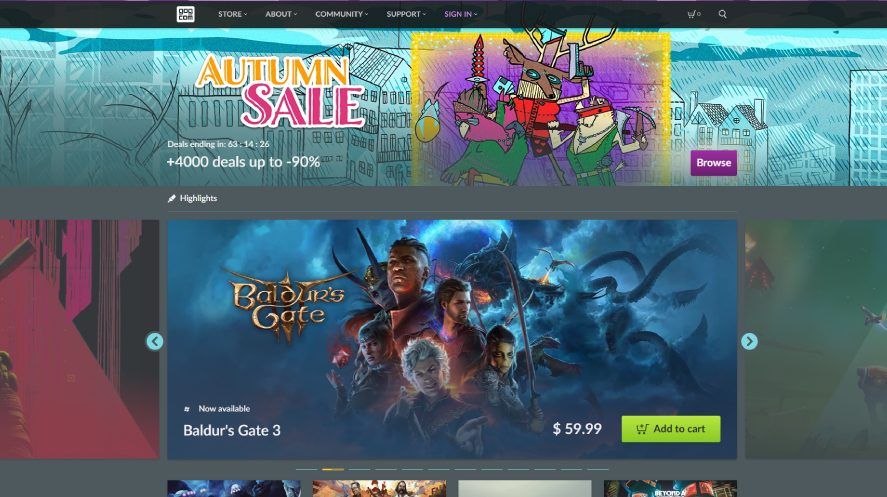 However, getting your game published on this platform is not easy as they are strict in selecting uploaded games every month. Thus, make sure you do careful research and tailor your game to GOG's audience and distribution model.
As long as your game is featured on the GOG platform, it is highly likely to gain recognition among players, as GOG does marketing and promotion very effectively.
Price to publish games: Free
Revenue split: 75/15, and donate 10% to charity
User base: 12 million users
If you want to contribute to society, then come to the Humble Bundle. This platform provides an excellent opportunity for indie game developers to diversify their distribution strategy by offering their games in bundles.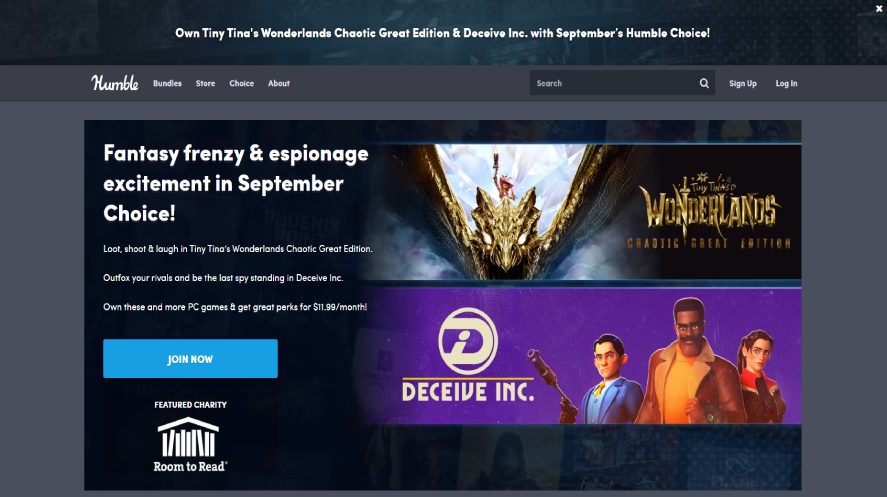 It provides indie developers a great deal, and Humble Bundle also caters to charity with 10% of revenue from published games. Thus, this platform is especially suitable for charitable and socially conscious gamers.
Also, participating in bundle promotions on Humble Bundle can offer exposure to your indie games to a broad audience, increasing their visibility in the gaming community.
Price to publish games: Free
Revenue split: 70/30
User base: over 197 million monthly active users
Besides Google Play, Amazon Appstore is a gaming platform developers can use to reach several Android gamers.
In this platform, there are a variety of tools and resources, such as analytics and customer engagement features. As a result, you can take advantage of them to improve the visibility of games and gain more recognition.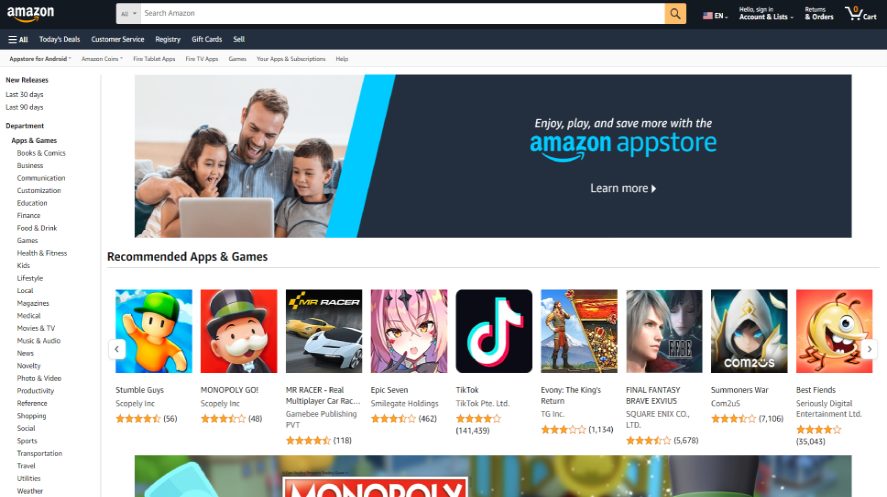 Moreover, since the Amazon App Store integrates with Amazon's services and devices, as a developer, you can have a chance to expand the potential user base.
You can deliver engaging gaming experiences to a diverse audience through cross-promotions. For example, promote your game to users who have purchased Amazon devices or subscribed to Amazon Prime.
Price to publish games: Free
Revenue split: ranging from 90/10 to 100/0. You also receive 30% of ad revenues
User base: over 4 million monthly users
Game Jolt is another friendly platform for indie game developers who want to publish their creations for free. This platform has no limitation to the type of content you upload; you can either upload sound or visual art assets.
Also, this platform creates a healthy environment for indie developers, where you can receive contributions from other developers to improve your games.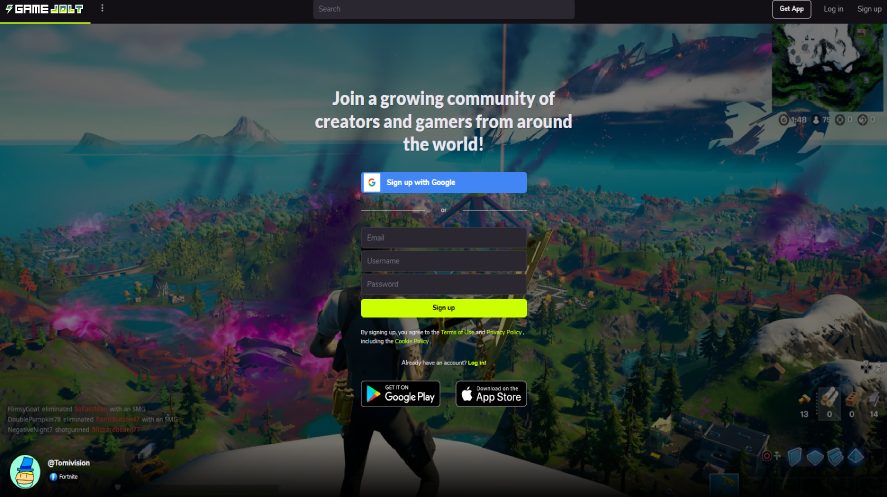 The revenue from game sales will go directly to your Game Jolt Wallet. With this amount, you can withdraw them, buy other games on the platform, or donate to other developers.
Millions of users explore and play games on the platform, so you can use this to reach a diverse and extensive customer base.
---
Since you understand your game's unique qualities and target audience, you can easily choose the best platform to align it.
At the same time, you should evaluate factors such as revenue share, split rate, user base, and exclusive commitment of each platform to make the best choice.
Remember that you don't have to stick to one platform. You can combine different platforms to maximize your game's exposure and success!